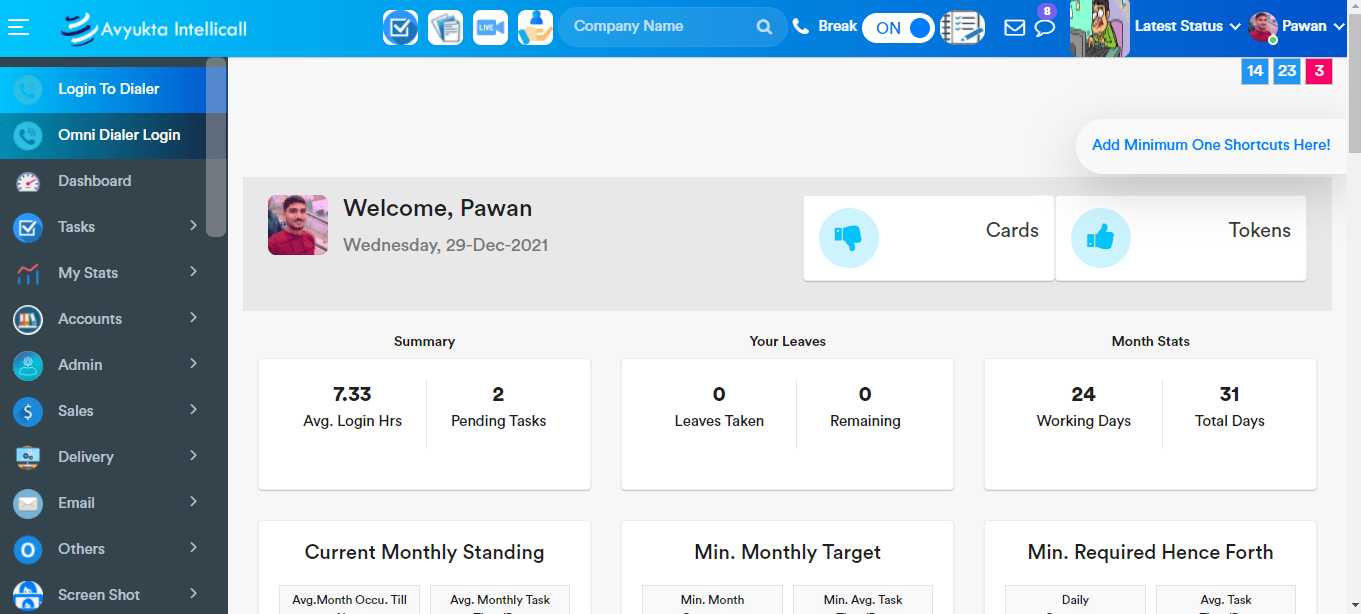 Powerful CRM Integrations Work Better Together
When using the Avyukta Intellicall Cloud Contact Center, telephony controls are embedded into your CRM solution to create a more robust and productive sales, marketing, customer service, support, and ticket management engine. Agents and supervisors are empowered with rich customer data, history, and information to transform the customer experience with every inbound or outbound interaction.
Customer relations management (CRM) is the term for creating structured and effective customer interactions. Modern Customer Relationship Management(CRM) consists of various channels and systems or tools that can interact with customers. Customer relations management helps keep track of customer activities and enables interaction and correspondence in a more organized and secure manner.
Avyukta CRM Features